Since 1994 renowned artists have passed through the Visual Arts Workshops, spending a coupe of weeks closely working with young artists from all over the world who come to Santander for this activity.
Juan Uslé, Gabriel Orozco, Juliâo Sarmento, Miroslaw Balka, Antoni Muntadas, Jannis Kounellis, Mona Hatoum, Paul Graham, Lothar Baumgarten, Tacita Dean, Carlos Garaicoa, Julie Mehretu, Joan Jonas and Carsten Höller are just some of the artists-directors that have worked with the Botín Foundation.
CRISTINA IGLESIAS WORKSHOP. 2018
FROM THE INTERNAL SETTING OF THE STUDY TO THE EXTERNAL LANDSCAPE, THE STREETS AND NATURE.
OPENED

From 17th until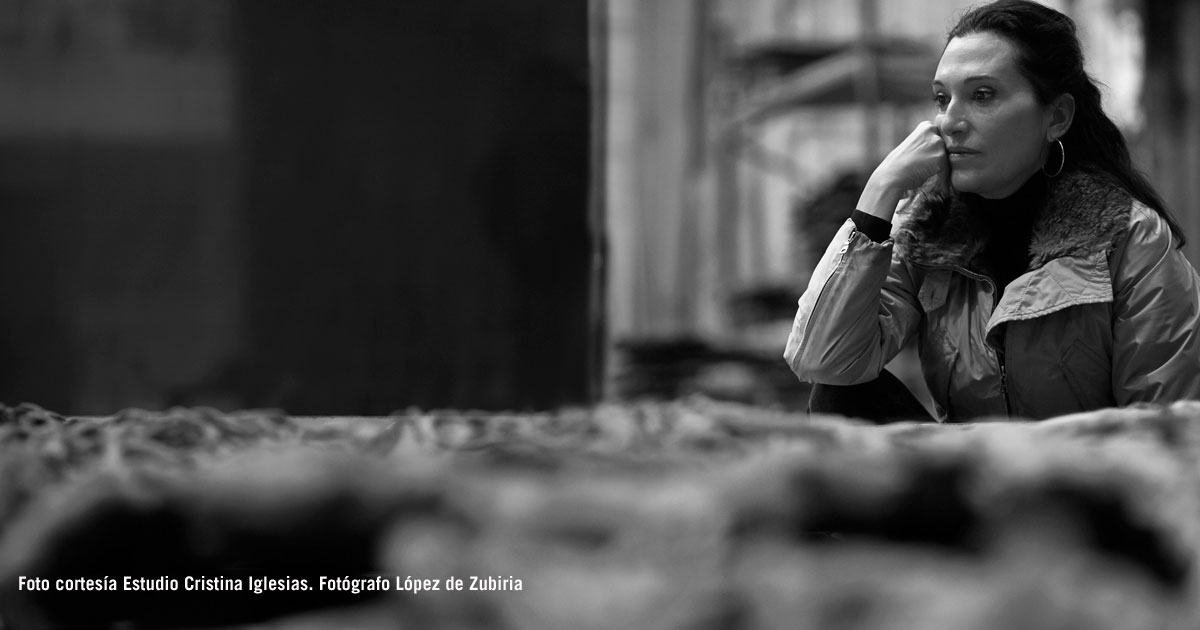 28th September 2018 Cristina Iglesias proposes an encounter, an exploratory workshop based on the work process, from the private reflection inthe studio and its diverse manifestations, to the actual expression of the project that becomes visible in the public realm.
Workshop participants will be asked to propose a project on a given theme and in a place of their own choice, which theywill then develop throughout the workshop, through drawings, texts, plans, models or video.
The participants will be prompted to walk through the city of Santander, its immediate surroundings, to find places or backdrops that will serve for the development of their projects. Moreover, to immerse themselves in the process, the participantswill visit the foundry in Eibar, where the artist works, and they will see her project on Santa Clara Island, in San Sebastián.
The setting up of the exhibition CRISTINA IGLESIAS:INTERSPACES at the Botín Centre will provide the participants an acquaintance with of the way in which the artist's work occupies space, constructing a site. In this manner, a work of art doesnot fully come into being until it is built, assembled in the space and setting into which it is placed. We complete the work.
To close the workshop, the participants will also have to present and defend their projects before a panel of professionalswho will study and evaluate the projects.
Architect Maddi Rotaeche will be providing her experience and support during the workshop.
Epson's special collaboration will allow to offer the technical conditions adapted to materialize the projects produced by the participants during the workshop.

Applications: until 10th August 2018.
Online applications.
-Instructions for application / -Requirements
The decision regarding the selection of the participants will be announced as of 23 August 2018.
SEE RESULTS (published on 29th August 2018)