The commitment to Spanish science and its contribution to economic and social development is one of the Botín Foundation´s main strategies. To help transmit the laboratory´s knowledge to society, the Foundation seeks a profound change in mentality and the firm commitment from everyone involved.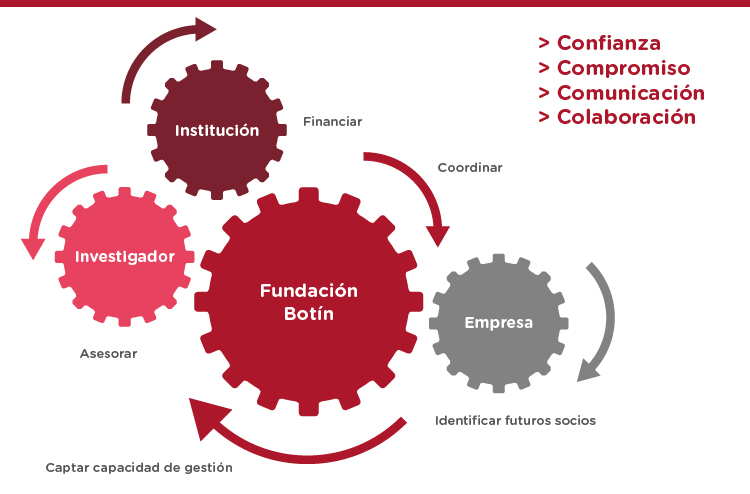 For this, the Foundation is working with some of the best biomedicine research groups in Spain, funding their scientific activity and accompanying them along the knowledge value chain. The Foundation also aims to play a dynamic role in the machinery of transferring knowledge to society through independent management of the transfer process and working to strengthen relations with all players involved in this process.
As a culmination to previous years´work, the Foundation acts as a catalyst for business initiatives based on technologies developed by some of these research groups.